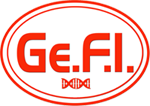 Ge.F.I - Genetisti Forensi Italiani
Ge.F.I. - Genetisti Forensi Italiani
XXVIII CONGRESSO NAZIONALE GEFI - GENETISTI FORENSI ITALIANI
Genova, 10-12 novembre 2022
presidenti del convegno:
Francesco De Stefano, Francesco Ventura, Loredana Buscemi
Vi aspettiamo numerosi!
Programma presto disponibile.
To ISFG Board
Our deepest condolences to the ISFG board; we are very sorry for the loss of Peter Schneider and will always cherish the memories we shared with him.
The scientific depth of Peter as forensic geneticist t is undeniable, together with the enthusiasm always lavished in research and training, even in the last period despite the serious illness he was a carrier.
An example for all of us and especially for young researchers.
The GeFI group will always be grateful for the extreme willingness shown in participating in our congresses, most recently at the webinar last February in memory of Prof. Fiori from Rome (formerly ISFG member and founder of the Gefi Group), in discussing our projects for research and in welcoming our young researchers to his Institute.
We will miss him very much.
With our unwavering support,
The GeFI Executive Commitee
Loredana Buscemi
President of GeFI (Italian Forensic Geneticists)
Paolo Fattorini
Vicepresident
Carlo Robino
Secretary
Carla Bini
Treasurer
Susi Pelotti
Past President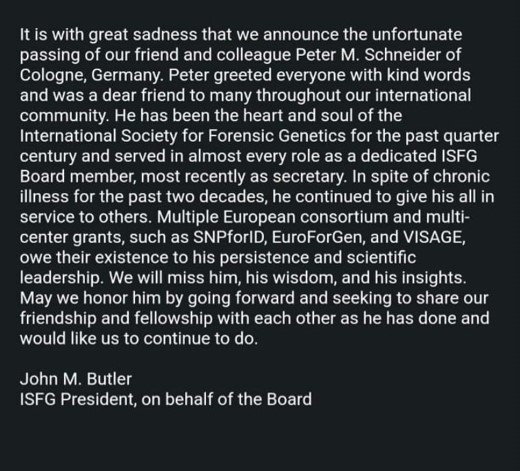 ________________________________________________________________________________________________________________________________
Benvenuti nel sito dei Genetisti Forensi Italiani!
Il GeFI (Genetisti Forensi Italiani) è Il gruppo di lavoro di lingua italiana dell' International Society for Forensic Genetics (ISFG) è stato creato nell'ottobre 1975. Nasce come associazione scientifica senza scopo di lucro con l'obiettivo di promuovere lo sviluppo della Genetica Forense, area interdisciplinare della Medicina Legale in ragione delle sue connessioni con settori affini quali la Genetica Umana, la Genetica Molecolare, l'Ematologia e la Medicina Trasfusionale, la Biologia Molecolare, l'Antropologia Molecolare, la Statistica ed il Diritto.
Il Ge.F.Iè un gruppo di lavoro della Società Italiana di Medicina Legale (SIMLA) e intrattiene rapporti scientifici con la Società Italiana di Genetica Umana (SIGU) e con l'Associazione Genetica Italiana (AGI).
Il Ge.F.I si prefigge lo scopo di promuovere la conoscenza, la ricerca, l'aggiornamento e la collaborazione nell'ambito della Genetica Forense, l'armonizzazione e l'adozione di metodiche analitiche adeguate, l'implementazione della qualità dei laboratori e degli operatori. A tale fine il Ge.F.I promuove studi interdisciplinari attraverso riunioni scientifiche, programmi di ricerca ed esperimenti collaborativi fra gruppi con la finalità di uniformare i protocolli operativi per le tipizzazioni genetiche in ambito identificativo forense; Il Ge.F.I predispone, inoltre, esercizi di collaborazione per la validazione e la costruzione di database di frequenze di nuovi marcatori ed elabora raccomandazioni per l'adozione di linee guida e la loro revisione periodica. Il GeFI programma eventi formativi ed organizza, inoltre, il controllo di qualità dei laboratori (proficiency test) con rilascio di attestazione.
Scheda di iscrizione - coordinate bancarie Gefi
Codice di comportamento del genetista forense
________________________________________________________________________________________________________________________________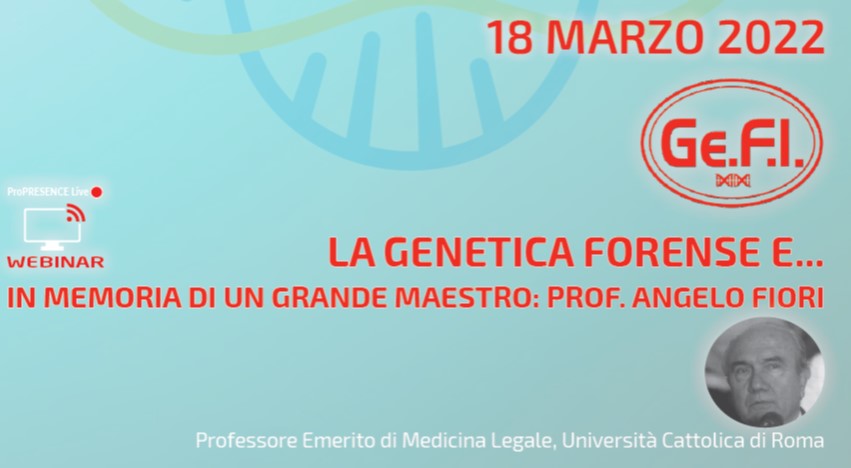 ________________________________________________________________________________________________________________________________
Carissimi Soci GeFi,
FSI Genetics non riceverà un Journal Impact Factor (JIF) 2019 nel JCR di quest'anno, a causa di quelli che ritengono siano livelli "atipici" di autocitazione. La politica di soppressione di Clarivate si basa sul principio che l'auto-citazione e la sovrapposizione di citazioni hanno il potenziale di distorcere la rete delle citazioni ed il Journal Impact Factor. Si è pienamente d'accordo sul fatto che aumentare le autocitazioni per distorcere il JIF non è né scientifico né ovviamente etico, ma si è certi che questo non rispecchia il caso di FSI Genetics; la decisione di Clarivate ha quindi sorpreso e deluso l'intera società scientifica che opera in ambito di genetica forense. Si crede fermamente che la decisione di Clarivate sia ingiusta perché non si è considerato che FSI Genetics è l'unica rivista che pubblica articoli in un campo estremamente ristretto ed altamente specializzato di ricerca e scienza applicata, quale quello della genetica forense. Per tale motivo, al pari di altri gruppi di genetisti forensi, il consiglio direttivo del gruppo di lavoro in lingua italiana ha deciso di inviare una lettera a Clarivate Web of Science chiedendo una rivalutazione di FSI Genetics che riportiamo qui integralmente.
Il Presidente
Loredana Buscemi
2nd september 2020
Clarivate Analytics
Amy Bourke-Waite, Director of External Communications
Marian Hollingsworth, Director of Editorial Relations
Friars House
160 Blackfriars Road
London SE1 8EZ, UK
amy.bourkewaite@clarivate.com
Marian.Hollingsworth@clarivate.com
WoSG.support@clarivate.com
Forensic Science International: Genetics suppression from the JCR 2019
Dear Mrs. Bourke-Waite and Mrs. Hollingswort,
the Italian Forensic Geneticists group (GeFI) have learned from the board of the ISFG that FSI Genetics will not receive a JIF in the JCR for the year 2019, due to the issue of a high proportion of self-citations.
This new has shocked the entire forensic genetic community, also in Italy represented by Ge.F.I.
FSI Genetics is the official journal of the ISFG, the only international scientific society in the field of forensic genetic and it is the only journal exclusively specializing in forensic genetics listed in the JCR. It has a high scientific value and publishing in this journal has always been the ambition of every researcher in the field. The referees of the journal, moreover, have always used very strict criteria for the selection of scientific works.
The GeFI group organizes for a while already collaborative exercises involving numerous Italian forensic genetics laboratories with the aim of publishing the research in FSI Genetics. (http://www.gefi-isfg.org/index.php?idpagina=4).
The fallout from Clarivate's decision could be critical; the Italian MIUR (Ministry of Education, University and Research) relies on a journal's impact factor in making decisions about research support and funding.
The career of young researchers itself is based on adequate recognition of publications and research and development in the field of forensic genetics are directly linked to the quality of scientific publications in the sector.
The absence of other specialized journals will lead to the scientific impoverishment of forensic genetics as there is no longer an adequate depository for this research area.
While respecting your criteria, we firmly believe that your decision has a serious impact for forensic genetics field.
For this reason, it is strongly requested that you will consider the effect of your position on this matter and review the decision.
Sure of your commitment,
best regards,
The GeFI Executive Committee
Loredana Buscemi
President of GeFI (Italian Forensic Geneticists)
Paolo Fattorini
Vicepresident
Carlo Robino
Secretary
Carla Bini
Treasurer
Susi Pelotti
________________________________________________________________________________________________________________________________
________________________________________________________________________________________________________________________________